Report: WWE "Freaked Out" Over Mustafa Ali Gimmick
This Mustafa Ali vignette reportedly had WWE personnel squirming.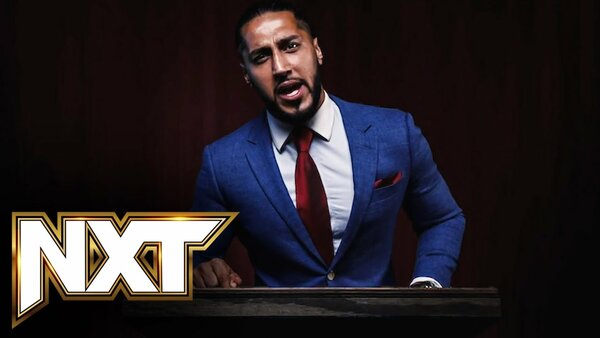 Mustafa Ali's political-themed NXT vignette produced in his chase of the North American Championship left WWE personnel "freaked out," potentially leading to his WWE release.
Haus of Wrestling has reported as much, noting that the vignette, which was presented like a politician's speech, sparked concerns. This is despite all content that makes it to WWE television requiring office approval.
It is stated that SmackDown carriers Fox had expressed nervousness over Ali heading in a political route. Shortly after this, the gimmick was dropped.
Haus of Wrestling notes that Ali had pitched this gimmick for the main roster several times, only for it to be turned down. The outlet states, too, that a WWE source has indicated they didn't believe Ali was ever going to be given an opportunity to shine in the promotion, without knowing why. The former Cruiserweight Classic competitor maintained an "upbeat" mood during his NXT run, despite being clearly unhappy with his position in the promotion.
Mustafa was the first WWE release to announce their departure from the promotion last Thursday, with 20+ others following soon after, including the likes of Dolph Ziggler and Shelton Benjamin.