Report: WWE Bans Face Masks From TV Tapings
"If you want to wear a face mask, stay at home."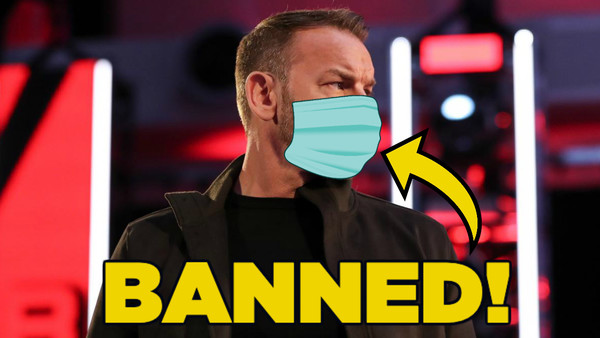 In an insane new development, the Wrestling Observer's Dave Meltzer and Bryan Alvarez have revealed that WWE has banned wrestlers from wearing face masks at their television tapings.
Speaking on today's episode of Wrestling Observer Radio, the duo brought this up as part of a larger discussion on how Vince McMahon's promotion has handled the global health crisis, saying the company is ""stuck in the Paleozoic era."
Alvarez revealed that WWE wouldn't let the Performance Center athletes that comprise their current audience wear masks, despite an unnamed wrestler recently testing positive. Meltzer extrapolated, saying wrestlers were told that if they wanted to wear a mask, they should stay at home, understandably struggling to make sense of the situation.
While the effectiveness of face masks has been disputed throughout all of this, medical professionals broadly agree that they can be at least partially effective in reducing onward transmission. It should be noted that AEW's wrestlers have not been banned from wearing masks, with several present on each episode of Dynamite, though some have decided against doing so.
That WWE would deliberately remove such a low-effort safety step is unfathomable, particularly now that the promotion is letting outside fans trickle back into their tapings. As reported earlier, the promotion has suspended today's TV tapings in the wake of the positive test, opting instead to take the day to test everyone present for the first time since the crisis began. The promotion had previously only been taking basic temperature checks.
Create Content and Get Paid
---