Report: WWE Had No Plans For Riddle To Win Royal Rumble 2022
More WWE's reported original plans for Riddle, not Brock Lesnar, to win the Royal Rumble.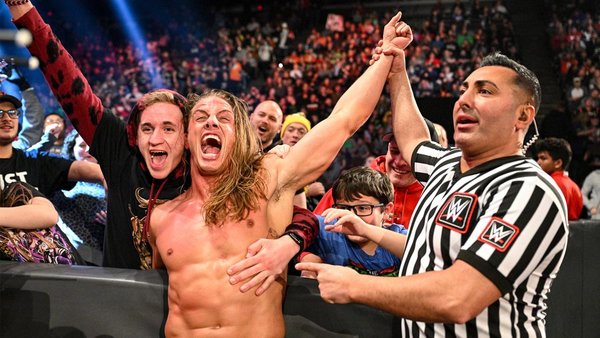 Despite PWInsider's 31 January report that Riddle, not Brock Lesnar, was originally slated to win the 2022 men's Royal Rumble, Fightful have been told that Lesnar was pinpointed as the victor at least two weeks before the 29 January show.
Fightful spoke to several people within WWE, all of whom claimed that the Riddle story was untrue. According to people close to the former Raw Tag Team Champion, Riddle was never told he was winning the Rumble, and while another source wouldn't disclose who a different previously-discussed victor was, it wasn't Riddle.
Lesnar entered the match at number 30, having lost his WWE Championship thanks to Roman Reigns' interference and Paul Heyman's betrayal earlier in the evening. He punched his ticket for a WrestleMania 38 Universal Title shot by eliminating the returning Drew McIntyre last.
Riddle, meanwhile, lasted close to 20 minutes after entering at 20, assisting in the eliminations of Otis and Big E before being put out by Lesnar.
Pre and post-show reporting on Royal Rumble 2022 painted a chaotic backstage schedule, with the men's and women's bouts both subjected to multiple changes, resulting in an apparent dip in backstage morale.
Create Content and Get Paid
---