Report: WWE Rejects Huge Cody Rhodes Pitch
Cody Rhodes' plea to do THIS in WWE fell on deaf ears.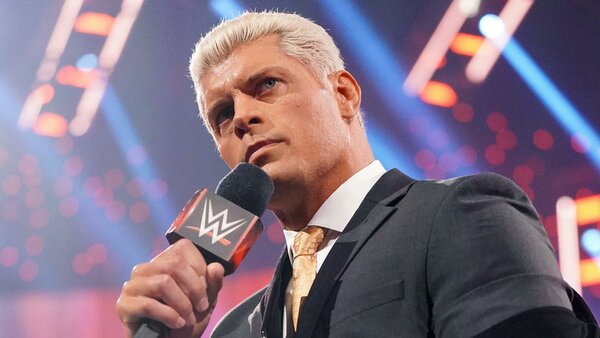 Cody Rhodes is currently feuding with Brock Lesnar on WWE television, having gone 1-1 with 'The Beast Incarnate' on recent premium live events - and it sounds like the promotion may have turned down a big pitch for the rivalry.
Insider account @BoozerRasslin reports that at one stage, Rhodes had wanted to work a Dog Collar match with Lesnar. This was ultimately rejected by WWE.
There is currently no word on whether or not the Dog Collar stipulation was proposed for one of Lesnar and Rhodes' previous bouts or a match yet to come. Nonetheless, the storyline appears to be unresolved for now.
Rhodes scored the feud's first match victory, defeating Brock by rolling him into a three-count at BackLash 2023 (6 May). Then at Night of Champions 2023, Lesnar targeted Rhodes' injured arm to score a victory via referee's stoppage, with Cody render unable to defend himself while locked in an extended Kimura hold.
When WWE may look to book a rubber match between Lesnar and Rhodes is unclear. Currently, the promotion as Money in the Bank 2023 on 1 July and SummerSlam 2023 on 5 August on the horizon.