Report: WWE Secretly Re-Hires THESE Former Champions
Former title-holders back on WWE's books without anybody realising?!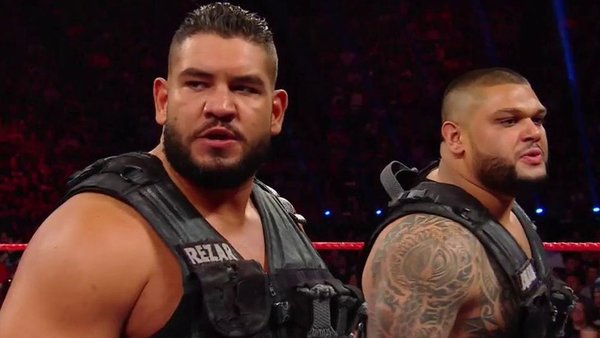 Authors of Pain may have been secretly re-signed by WWE months ago, potentially as far back as 2022.
Fightful Select reports as much. The outlet, which reported WWE's interest in Akam and Rezar in February, claims there's a possibility that AOP has been back under contract with the market-leading wrestling promotion since last year.
This is unconfirmed at the moment, though Fightful has received word that "It was before Vince McMahon came back, because that put a halt on all signings besides new recruits." The 77-year-old returned to WWE's Board of Directors as Executive Chairman in January, having resigned in disgrace as Chairman and CEO amongst myriad sexual misconduct allegations in July 2022.
Fightful notes that AOP was on an internal WWE travel list in May. Akam and Rezar's longstanding manager, Paul Ellering, is understood to have been important to any negotiations between AOP and WWE.
Elsewhere, PWInsider notes that there as been talk of AOP and Ellering returning over the past few weeks, potentially for the NXT brands. Next month has been highlighted for a potential comeback.
Authors of Pain haven't wrestled anywhere since being released by WWE in September 2020. The duo rebranded themselves Legion of Pain in May 2022, doing so ahead of their Wrestling Entertainment Series' promotion's intended launch, though the first WES show was cancelled with no word on rescheduling.