Report: WWE's Pre-SummerSlam 2022 Tryouts Were Disastrous
Problems reportedly piled up at WWE's pre-SummerSlam tryouts.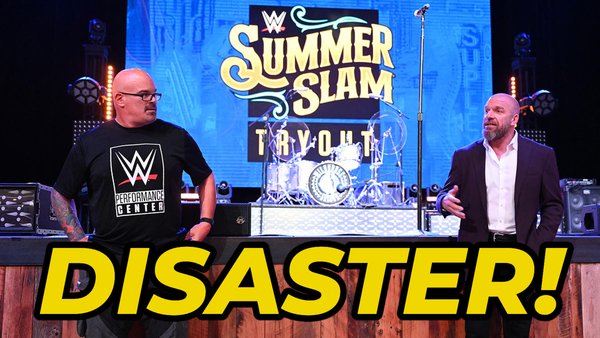 WWE held its latest series of talent tryouts ahead of SummerSlam 2022 last week - and it doesn't sound like much went right in Nashville, Tennessee.
The company's signing policy has shifted immensely over the past year or so. Paul 'Triple H' Levesque's developmental demotion preceded Vince McMahon moving away from established, experienced independent wrestlers and towards younger athletes. The hope was reportedly to sculpt Superstars and develop skillsets from scratch.
Part of this involved the Next In Line program's launch. Although talent signed through this scheme weren't necessarily under contract, they'd have a clearer pathway towards sports entertainment success.
Bryan Alvarez has stated that several NIL athletes were at the Nashville tryouts hoping to score wrestling contracts. Speaking on Wrestling Observer Live, he added that indie wrestlers were banned, though Triple H's ascent to WWE's creative lead means it was likely the last time this will happen.
A lot went wrong at the tryouts. Per Alvarez, multiple people suffered concussions and other injuries, with the situation described as "the blind leading the blind." In addition to this, a lot of the attendees "quite frankly sucked" outright.
8-time NBA All-Star Dwight Howard was amongst those vying for WWE's attention ahead of SummerSlam.