Rey Mysterio Wants Matches With 2 Specific WWE Stars
WWE 2K22 cover star Rey Mysterio badly wants to wrestle these workers soon.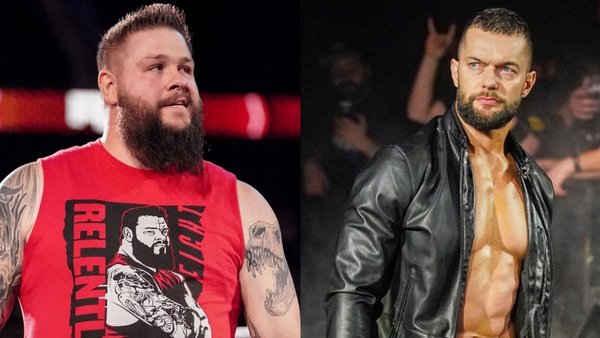 Rey Mysterio is naturally delighted to bag the WWE 2K22 cover star spot.
The masked legend told Metro that it's especially exciting because he doesn't know how many years he has left in him as an active wrestler. That's why he's keen to pitch some big matches to WWE boss Vince McMahon before it's too late.
Specifically, Rey Rey wants to wrestle Kevin Owens and Finn Bálor in one-on-one matches.
It's pretty incredible that this hasn't happened yet, to be honest. WWE produce a lot of content, so one would think that Mysterio vs. Owens or Mysterio vs. Bálor would've happened long before now. They haven't mixed it up though, at least not in singles action.
Rey told the site that he enjoyed working a Fatal-4-Way involving both those guys (and Seth Rollins), but he's desperate to get them in the ring solo. Both KO and Finn are "at the top of [his] list right now". All three men exist on the same brand, for what that's worth - it wouldn't be abnormal for WWE to book Raw vs. SmackDown bouts if they really wanted to anyway.
Fingers crossed these bangers happen in 2022.
Create Content and Get Paid
---