Ric Flair Cancelled Due To Dark Side Of The Ring Reaction
The pause button has been hit on Ric Flair's Car Shield commercial campaign.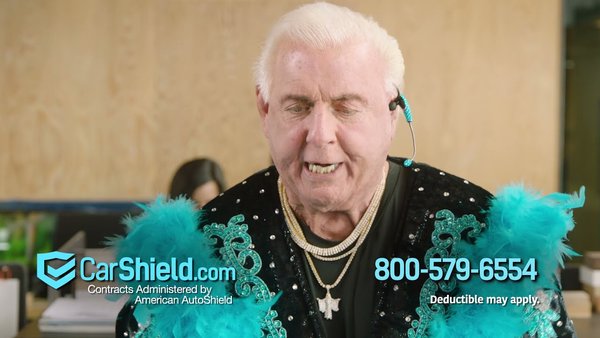 Ric Flair's Car Shield advertisement campaign has been paused in light of the fallout following the most recent episode of Dark Side of the Ring.
The show, which shed more light on allegations made against Flair during the infamous "Plane Ride From Hell", quickly became a trending topic online, with the likes of The Nature Boy and Tommy Dreamer both being called out for their actions and comments, respectively, on the episode.
Said advertising spots have featured Flair interacting with many a current wrestling star, with WWE's LA Knight and AEW's Peter Avalon both appearing on the commercials in recent times. However, on the back of the aforementioned backlash against Flair following the show airing, an InterMedia spokesperson had this to say on the matter:
"We take these matters very seriously. As of right now, we are pausing the campaign and we will do our due diligence."
It's not been confirmed, as of writing, when (or if) the spots are set to return to the small screen, with it also being stated that the advert will be removed from TV altogether pending an additional investigation and decisions.
Flair, who has routinely denied these allegations over the years, again went on record to say that they were false during his recent Renee Paquette Oral Sessions appearance, telling the host (H/T WrestlingInc):
"God, I've heard about it too. Just when things are going good for me. Listen, you [Renee Paquette] put me on your podcast after. We'll see how it plays out, because I was there and I don't care whose name I gotta drop if the heat falls on me. I know who was where and what and who and what took place. I know the whole story,"
Create Content and Get Paid
---