Ric Flair Makes ASTONISHING Claim Over Wrestling Return
Notes from the latest episode of Woooo Nation Uncensored.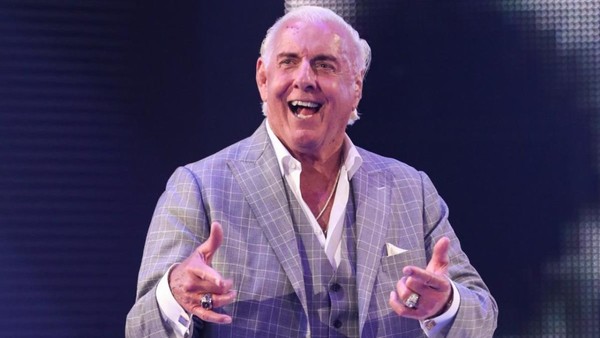 Ric Flair made a big claim at the start of the latest episode of his Wooooo Nation Uncensored podcast with Mark Madden.
The show began with Madden and Flair discussing some of Flair's recent tweets. Specifically, Flair mentioned the one below, where he claimed his increased Twitter activity wasn't down to him angling for a job in WWE or AEW:-
Just Having Fun And Sharing Memories Does Not Imply I'm Looking For A Job! I Left One Great Company & It Wasn't Because Of @VinceMcMahon! And I'm Not Going To Work For Another Great One, And It's Not Because Of @TonyKhan! It's As Simple As That.

— Ric Flair® (@RicFlairNatrBoy) November 20, 2021
When asked about this, Ric told Madden the following:-
"I made more money last week in the first week of our podcast than I did in my first year in wrestling in 1973. So, I'll be okay."
Flair continued:-
"The day that I asked for my, asked for my release - nobody fired me, I asked for it - I signed a contract that pays me more money for three years than I was making there. So let's just leave it at that."
Said deal was with Fitterman Sports Group, Ric clarified.
On rumoured discussions that he was heading to AEW following his WWE release in August, the 16-time world champion denied that talks ever took place:-
"No, there were no discussions at all. I mean, I told Vince McMahon - and my word is pretty much my bond - unless they do something really stupid to me that I would never, ever go to work for the competition, and now they've done some really stupid stuff, so that door is open. But I've certainly not... I have not talked to Tony [Khan]. I haven't heard a word from him. I watch all the shows, appreciate the athletes and the people that are involved with it, but I'm not actively in discussions with anybody."
The 72-year-old concluded by saying that while he would definitely work for Tony Khan in AEW, he will never go back to WWE.
Please include a H/T and link back to WhatCulture if using any of the above quotes, while also linking the original source.
Create Content and Get Paid
---