Ric Flair Shoots On AEW's MJF Jumping To WWE
WWE legend Ric Flair also bashed MJF's controversial antics at AEW Revolution.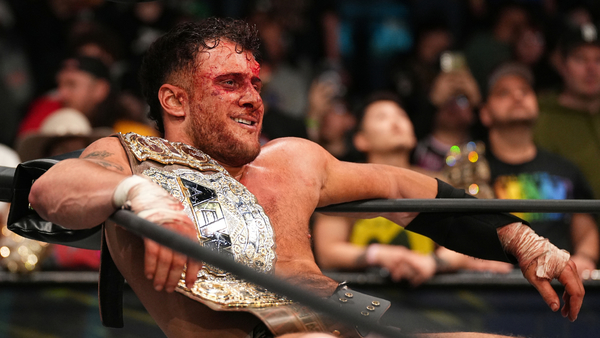 Ric Flair says WWE wouldn't tolerate MJF's controversial heel actions at AEW's recent Revolution pay-per-view. The bonafide pro wrestling legend also called Friedman's behaviour "cheap heat", and said the reigning AEW World Champ should've "cut yourself so deep that when you swing your hair, you throw blood all over them".
Yeah, that wouldn't fly either.
Speaking via his weekly podcast, Ric condemned MJF for throwing a drink over a young fan in the front row. Bizarrely, he then suggested that Friedman start bleeding all over ringsiders instead; he did later clarify and say he's "totally against throwing anything at a kid". Presumably, that includes blood!
Flair thinks AEW boss Tony Khan must've been livid behind the curtain. He also doesn't think WWE chiefs like Vince McMahon or Triple H would put up with that sort of thing, and pointed to the "liability" that comes with involving fans like that.
The multi-time World Champion added that MJF's WWE career would be over in a hurry if he even thought about trying anything like that in the company. He wasn't a fan of the unplanned spot at all.