Ric Flair's Last Wrestling Match Confirmed In Crazy Video
Ric Flair's last wrestling match announcement featured blood, guts, and AEW vs. WWE.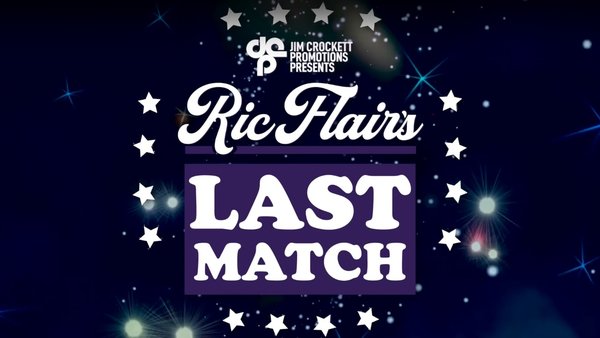 AEW and WWE personnel will face off in Ric Flair's final pro wrestling match on 31 July.
After weeks of teasing, Flair's last stand was confirmed in the second instalment of a three-part documentary currently airing via the Starrcast website. Uploaded last night, this part saw Ric ambushed by AEW star Jay Lethal in a worked angle following a press conference for the Nashville, Tennessee event. The 73-year-old had previously accused Lethal of no-showing an appearance on his podcast, claiming the ROH Television Title contender was upset at not being allowed to participate on 31 July.
Lethal was joined in his beatdown by WWE Senior Vice President of Live Events Jeff Jarrett, whose family has resided in Nashville for decades. Together, they reduced the legend to a bloody pulp in the parking lot.
Although there was nobody to save Flair from the attack, Ric's son-in-law, AEW's Andrade El Idolo, was then confirmed as his partner to face Jarrett and Lethal. The match is now set.
Starrcast is promoting the 31 July event as Jim Crockett Promotions Presents: Ric Flair's Last Match. Jim's son, David Crockett, was present for the bloody beatdown of Flair but powerless to stop it from happening.
The likes of AEW's FTR, Ricky 'The Dragon' Steamboat, and the iconic Rock 'N' Roll Express had all previously been rumoured for Flair's final match. Rock 'N' Roll made it onto the card elsewhere, with Ricky Morton joined by son Kerry (managed by Robert Gibson) against Brian Pillman Jr. and Brock Anderson, who'll be accompanied by Arn Anderson for a Four Horsemen tribute.