Ricochet Provides Update On Girlfriend Kacy Catanzaro's WWE Status
This situation just gets weirder and weirder.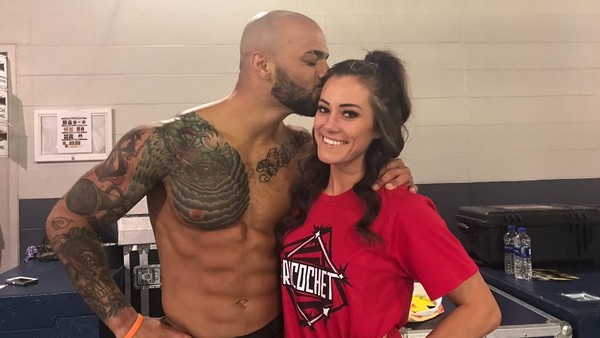 Kacy Catanzaro's name has barely been out of the headlines this week, with early reports suggesting that she'd decided to step away from WWE (and professional wrestling as a whole) after suffering an apparent back injury on an NXT house show.
A new story soon surfaced stating that Catanzaro was still under contract and that WWE were trying to convince her to stay, and Kacy's partner, Ricochet, has now spoken on the matter in a new interview with Sports Illustrated.
On Catanzaro's status, 'The One and Only' said that "she's still with the company, she's not retired at all, and she's not injured. It's a tough sport and we're all hurting but there is nothing wrong with her."
Finally, some clarity... until Ricochet was asked whether or not Kacy will wrestle again. "I don't know," he answered.
It's hard to know what to make of this as while Ricochet is obviously a lot closer to the situation than anyone but Catanzaro herself, his words add nothing to the story and will only increase the speculation. Regardless, let's hope that everything is okay with the former American Ninja Warrior competitor and that whatever comes next is best for her.
Create Content and Get Paid
---