Riddle Shoots On The Undertaker - Says WWE Roster Has "Real Savages"
New WWE US Champ Riddle isn't happy with The Undertaker's "overzealous" comments.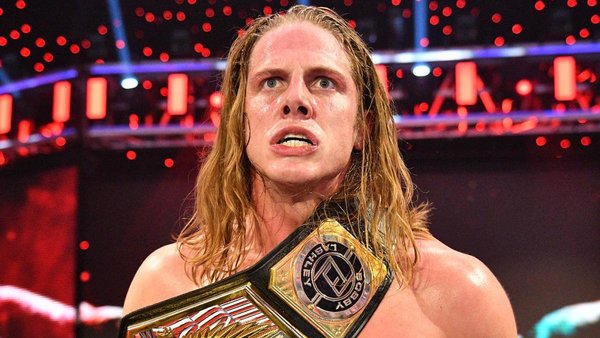 Riddle wasn't happy to hear that The Undertaker called WWE's modern roster "soft".
The new United States Champ offered a scathing rebuttal during his interview with 'Vibe & Wrestling' recently. In it, Riddle described 'Taker's comments as "overzealous". Then, he went on to recap his UFC history and claim that 'The Deadman' "wouldn't have stepped up" had he been younger when the MMA group hit big.
Ouch.
Riddle did say that he still respects The Undertaker - he's just disappointed that a WWE legend was so outspoken about the current crop in the first place. The Raw star does believe that "times were tougher" during the icon's prime in the 1990s, but he also thinks pro wrestlers were "dumber" and didn't look after themselves well back then too.
"I think we're more intelligent. That's so we don't get hurt and don't put ourselves in stupid situations like bringing guns to work", he added.

Riddle believes that people have evolved, and that pro wrestlers are no exception. He's thankful to work in this era, not back in 'Taker's day, and hammered home his view that today's workers "do things right".
Create Content and Get Paid
---