Road Dogg Reveals He Had To Argue With Vince McMahon To Push This Major WWE Star
Brian James and VKM "had some serious arguments" over this star.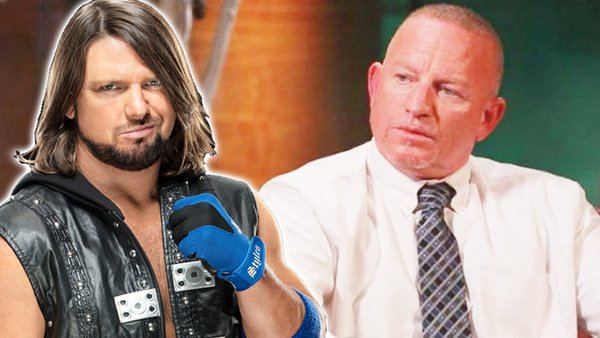 He may well these days be one of the most trusted and capable hands in the entire company, but 'Road Dogg' Brian James has revealed how he got into some "serious argument" with Vince McMahon about how best to use AJ Styles.
In a career that dates back to 1998, it wasn't until 2016 that the Phenomenal One finally appeared in WWE. Of course, Styles had one of the most memorable debuts in company history, coming out at #3 as a surprise entrant in that year's Royal Rumble match.
There have been plenty of stories over the years about how McMahon didn't particularly 'get' AJ Styles, especially in terms of being a top tier player for the promotion. Still, AJ soon changed Vince's opinion, and early bangers against the likes of Chris Jericho and Roman Reigns led to him getting the win over Dean Ambrose at that year's SummerSlam to become WWE Champion.
To date, Styles is a two-time WWE Champion, one-time Intercontinental Champion, three-time United States Champion, and one-time Raw Tag Team Champion, but that seemingly could've been oh so different if Vince maintained his initial perception of the TNA Original.
Speaking on his Oh... You Didn't Know podcast (as per WrestlingNews.co), the D-O-Double G explained:
"[Vince McMahon] didn't know who AJ was and he didn't know what he was capable of, and I did. Me pitching him in that way just made [Vince] dig deeper, so we had some serious arguments over AJ Styles."
After departing WWE in 2001, Brian James spent the best part of eight years working for TNA Wrestling - where he clearly got to see first-hand how great AJ Styles was.
Create Content and Get Paid
---