Ronda Rousey "Furious" And Almost Quits WWE!
Things were said to have been "rowdy" in the Ronda Rousey camp ahead of the show...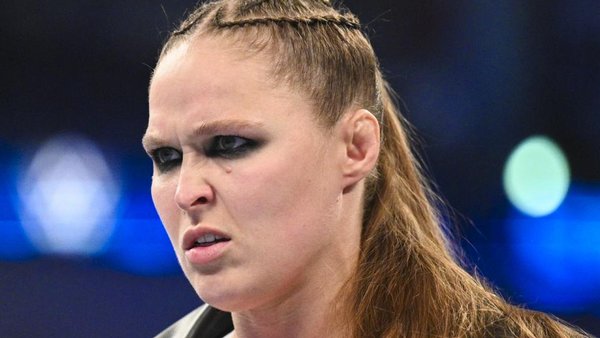 Speaking on Wrestling Observer Radio upon reviewing WWE WrestleMania 38, Bryan Alvarez of F4WOnline has reported that Ronda Rousey was "furious" ahead of the show.
She discovered that she was no longer scheduled to go on last on Friday, and, in a shocking development, walked out of Friday's taping before the Hall of Fame ceremony unfolded. Clearly, "cooler heads" did indeed "prevail". She did the job to Charlotte Flair via ref bump shenanigans in a match Ric Flair has described as "the greatest" women's match ever. For a more accurate and less sentimental review, revisit WhatCulture.com/WWE imminently to read '7 Match Star Ratings For WWE WrestleMania 38'.
From an editorial standpoint: the token gesture of going on last would have shone an even harsher light on a match few appear to have agreed stole the show. Steve Austin's inexplicably great return was the only logical choice.
There's no word on how this story might affect Ronda's future in the company, but if we get it, you'll read about it.
It's a big day at WhatCulture Wrestling - check back frequently across the website, YouTube channel and podcast feeds as we provide news and opinion from HQ and live from Dallas...