Ronda Rousey's Husband Looking To Join Her In WWE?
Could professional wrestling have a new "first couple" on the horizon?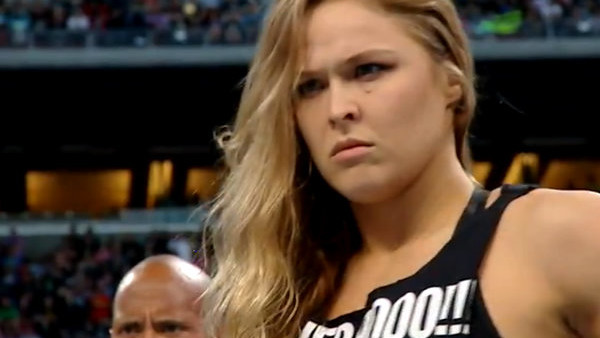 While the former UFC women's bantamweight champion's transition to WWE seems pretty close to a sure thing, a new wrinkle has been thrown in the game with the potential inclusion of her new husband, current UFC heavyweight competitor Travis Browne.
While "Happa" hasn't exactly been setting the world on fire with his performances, winning only two of his last eight bouts amidst the decline of a once-promising career, he's still a huge guy and one of the most athletic competitors in the division. Honestly at this point, with the amount of abuse he's taken in his last few fights, with three of the four losses being stoppages including two knockouts, a career change to the WWE Performance Center might be the best thing for his health and future at this point.
In Ronda's latest interview with TMZ Sports, the former UFC superstar dropped the bombshell that Mr. Rousey may be joining her should she decide to become a WWE performer. The ex-women's 135-pound champion played it close to the vest when asked if she'd already signed to the WWE:
"If you were a real fan, would you really wanna know? I enjoy it more that way, and I don't wanna ruin anything."
As far as the 6'7" Browne joining his wife in the sports entertainment business, Travis had this to say:

"We're still making decisions on my part... I'm not gonna say no!"
Create Content and Get Paid
---