Rope Breaks At WWE House Show - Bobby Lashley Suffers Scary Fall
Here's hoping Bobby Lashley is okay after taking this NASTY spill to the outside.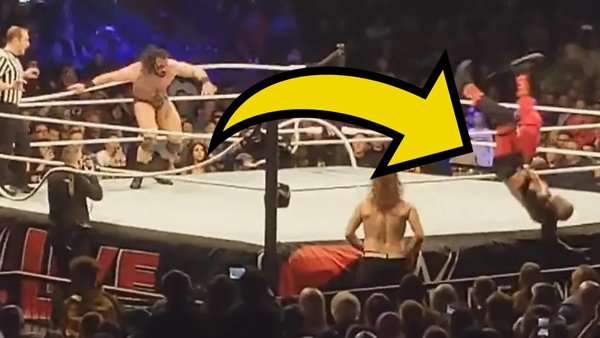 Bobby Lashley suffered what looked like a nasty fall to the outside of the ring after a rope snapped during a WWE house show in Newcastle-upon-Tyne, England on Thursday.
Lashley vs. Drew McIntyre was the main event of the first show in a short WWE European tour that will also encompass dates in London, Leipzig, and Paris. Bobby had his opponent on his shoulders at one stage, looking for a powerslam, but the Scot slipped out. The duo then hit the ropes at opposite sides of the ring when the top one snapped (upon McIntyre making contact), leading to Lashley tumbling to the outside.
Attendee @Louie_Von05 captured the unfortunate moment:-
MAJOR ACCIDENT - RING BREAKS AT WWE NEWCASTLE LIVE #WWENewcastle #WWE pic.twitter.com/AgOgi0pPji

— Louie Von Der Geest (@Louie_Von05) April 28, 2022
@baylynch was able to get closer footage of the rope giving way:-
WHAT THE f**k JUST HAPPENED???? BOBBY WENT ZOOMJNG OFF pic.twitter.com/JzDYqnT96Y

— ? aimsˎˊ˗ (@bayIynch) April 28, 2022
The positive news coming out of this is that Lashley was able to finish the match. Tended to by Sami Zayn and other personnel after taking the tumble, Bobby was okay in the moment, at the very least, with Drew picking up the victory over him to close the live event.
Whether or not the situation will impact Lashley's participation in the remainder of WWE's European tour remains to be seen.