Rumour: John Cena Donated $40,000 To Shad Gaspard's GoFundMe
The fundraiser has already smashed its $100,000 target.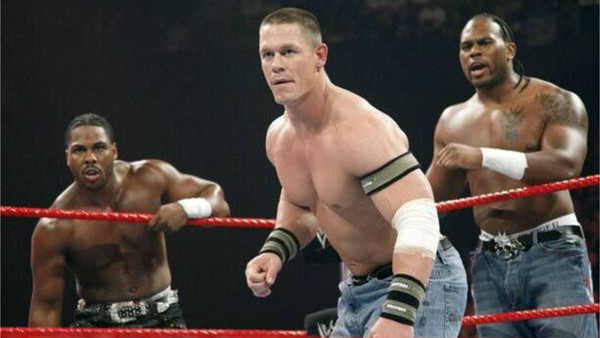 A GoFundMe set up to raise money for the late Shad Gaspard's family has exceeded its $100,000 after just two days of donations.
A big chunk of this came from somebody who pledged $40,000 under the name "CTC RIP," as pointed out by Fightful's Sean Ross Sapp earlier today:-
So who is "CTC RIP"? The working rumour is John Cena. This is still to be verified, but CTC (or Cryme Tyme Cenation) was the name that Cena, Gaspard, and JTG used for their short-lived faction in 2008, which lasted only a few weeks before the 16-time World Champion was put on the shelf with an injury.
Regardless of who it was, it's a lovely gesture and a generous donation.
Gaspard and his 10-year-old son were caught by a sudden rip current while swimming off Venice Beach last Sunday. Shad's son, Aryeh, was saved after his father directed lifeguards towards him during a rescue effort, though the 39-year-old was carried away by a wave. His body was found a few days later.
Chris Jericho, Tony Khan, Cody and Brandi Rhodes, Pro Wrestling Tees' Ryan Barkan, Cameo, and others have also contributed money.
Anyone wishing to contribute to the GoFundMe can do so here.