Rumoured Reason Why Charlotte Flair Won WWE's Royal Rumble
Was this more than a last-minute decision?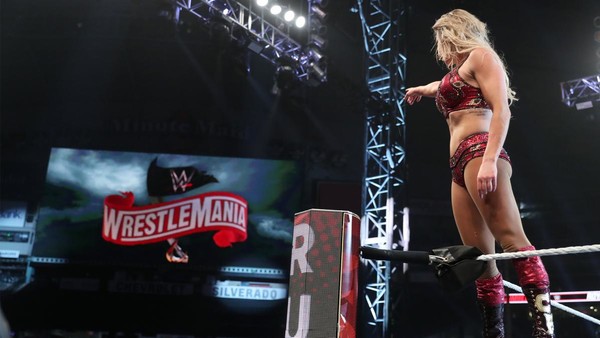 The latest episode of Wrestling Observer Radio continued to speculate on why Charlotte Flair won the women's 2020 Royal Rumble.
According to Observer chief Dave Meltzer, WWE booked the result to "pay a debt" to Charlotte that had been hanging over them for a while. This apparently relates to promises that were made but weren't kept by the promotion over the past few years.
If true, that's quite revealing. It suggests that WWE had major plans for Flair (title runs, perhaps, or maybe she was the original winner at WrestleMania 35?) and didn't come through on them. Seeking an easy solution to make things up to her, the company then changed their mind on Shayna Baszler winning the Rumble and gave the match to Charlotte instead.
Interesting.
There was no word from Meltzer on what this debt included, but it's easy to let one's mind go wild here. It's also true that Charlotte hasn't exactly been starved of success during her WWE run; she's held the Raw Women's Title four times, the SmackDown belt five times, won the NXT Title early on and even bagged the old Divas belt back in 2015.