RVD "Turned Down" Triple H's Offer To Help In WWE
The 'Whole F'N Show' wasn't game for becoming one of Trips' boys...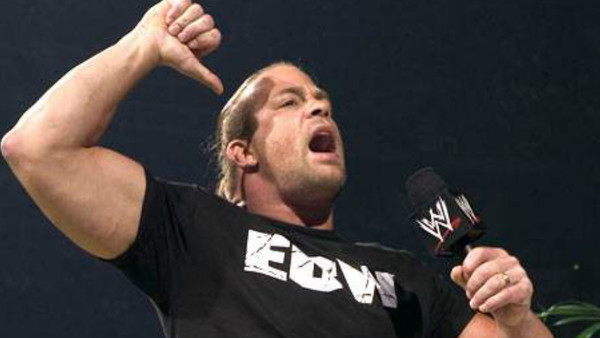 Rob Van Dam has revealed that he once knocked back an offer from Triple H to help with his promos in WWE.
During an interview with 'The Angle Podcast', RVD said he read a story online about turning down Triple H's aid, but he wasn't sure it if was true. Then, Rob sat down to have a think and realised that yes, that did happen in 2001, and it probably affected his chances of growing in the company.
At the time, Van Dam remembers thinking, "Man, f*ck him". He also thought, "I'm gonna' get there on my own", and didn't want others viewing him as one of Hunter's pet projects.
Almost two decades later, RVD can see that 'The Game' was only trying to teach him.
It's particularly interesting to hear Van Dam say that he viewed Triple H as "just another wrestler" - the former ECW favourite didn't understand just how deep Trips was in WWE's inner circle. Had RVD realised that in '01, then he might've listened to his guidance.
Triple H wanted to take Rob aside and work on his promo skills, but the 'Whole F'N Show' was having none of it.