RYZIN Interview: AEW, Career Journey, Being The Elite, Matt Hardy, More
The Reverend of Sin looks to be the next notable indie name to land a full-time deal with AEW.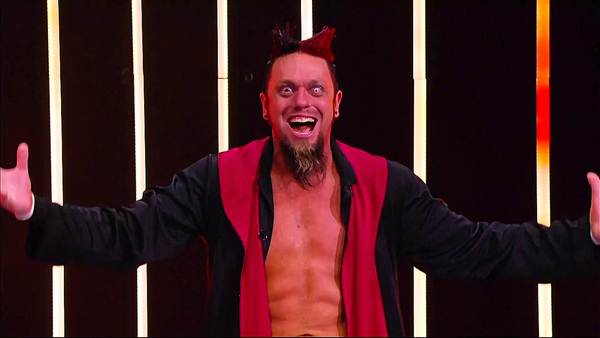 AEW has brought in countless independent wrestlers for Dark and Dark: Elevation since the start of the pandemic over a year ago, though few have stood out more or have been as consistent as RYZIN.
A few of them have even landed full-time deals with the company in recent months, most notably Powerhouse Hobbs and Lee Johnson, and The Reverend of Sin hopes to have his name added to that list soon enough.
Fans whose only exposure to RYZIN in AEW might be surprised to discover that he's been wrestling for close to two decades. He's dominated the independent circuit, has held titles all over the country and has made a handful of appearances on NXT TV as an enhancement talent over the years.
From his increasing number of appearances on AEW's Dark shows and his now-regular role on Being The Elite every Monday, there's a strong chance of the indie standout becoming "all elite" in the not-too-distant future. Everything he's done in his already impressive career has prepared him for this moment and he's making the most of every opportunity that comes his way.
Ahead of his six-man tag team match against The Factory on this Tuesday's edition of Dark on YouTube, RYZIN took the time to chat with WhatCulture about his work with AEW this past year, his connection with Matt Hardy, enjoying his experience on Being The Elite, some of his favorite matches so far, and more.
CONT'd...