Sami Zayn Will Wrestle This Weekend But Not For WWE
NXT star is back from injury and ready to wrestle for Evolve.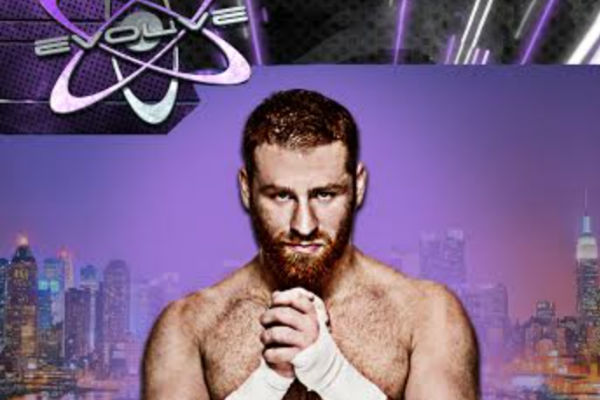 Updated:
WWN Live have since clarified that Sami Zayn will actually only be appearing in the live crowd for the iPPV this weekend and won't be wrestling. He will appear in the ring and do a meet & greet but won't be performing. Original story follows... Gabe Sapolsky, the owner of EVOLVE, has revealed that Sami Zayn will be working this weekend's shows for his company; EVOLVE 49 AND 50 in Deer Park, NY on 10/17 and Queens, NY on 10/18. This is a result of WWE's partnership with Sapolsky's group, and while it wasn't revealed if Zayn will be in action, this could be the beginning of something major as far as sending talents back and forth for big shows. According to Sapolsky, further details on what he will be doing will be revealed in the coming days. It's well known WWE sees EVOLVE, and their entire network as a feeder system, and this will be a way to give back in exchange for them cultivating new talent. Recently, WWE helped former UFC fighter Matt Riddle secure a contract with EVOLVE, and it looks like this will be a fruitful partnership for both sides. Triple H recently came out in a conference call before the NXT special, and spoke about supporting the indies, and this is certainly proof of that. Here is the flyer which Sapolsky revealed of Zayn, plus a few tweets surrounding things. https://twitter.com/BookItGabe/status/653696764239872001/photo/1?ref_src=twsrc%5Etfw https://twitter.com/BookItGabe/status/653742893115568128 In other news, Kevin Owens has blocked Gabe Sapolsky as a result, playing up his distaste for Sami Zayn and owning Twitter as he usually does. https://twitter.com/BookItGabe/status/653741807994585088
We need more writers about evolve and Sami Zayn! Get started below...
Create Content and Get Paid
---
Rich D. Latta II
Rich Latta II is a lifelong wrestling fan. He also writes for PWMania.com & SocialSuplex.Com....find all his links at RichLattaWrestling.com Reddit name RichLatta32 He thinks of wrestling as the 3rd Major Sport, Follow him on twitter @RichLatta32 He Runs a Podcast called @OneNationRadio (follow that too) with his buddy James Boyd, that covers WWE, Music, Sports, and Pop Culture. http://onenationradio.podbean.com/ Or Type One Nation Radio into the Podbean App Comment the articles & Tweet Him Now!! Rich also is an aspiring hip hop artist and proud member of the #WrassleRap Community & Music Producer
See more from Rich