Santino Marella Talks Coming Out Of Retirement For WWE Return
Former WWE star says he has unfinished business and still hopes he can capture the WWE title.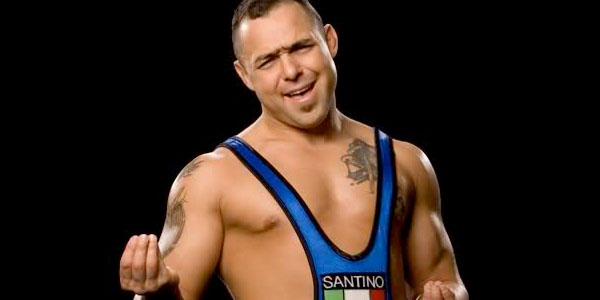 Just a little over a month after announcing his retirement, former WWE star Santino Marella has already mentioned a possible comeback. Marella called it quits due to lingering neck issues and bid farewell to the WWE during a live event in July. This week he spoke with
Chill Magazine
about a potential comeback; "There€™s multiple things wrong with my neck. but the stenosis has increased to the point where it has to be fixed. I€™m not cleared for physical contact due to the severity of my stenosis, but apparently with a double fusion you actually can return to the ring with four to six months of recovery time," Marella said regarding his injuries. Marella said that after he gets surgery he'll face a four-to-six month recovery process. He noted that he'll attempt to come back to the ring to have "one of the greatest, most memorable comebacks of all time." At 41-years old, time isn't on his side. Santino also said that he has unfinished business in the WWE and said he wanted to capture the WWE Title before he called it quits for good. While he realizes that isn't a great possibility, he hopes that the "Milan Miracle" can strike again and give him a world title reign. Throughout his 7 year WWE career Marella captured the Intercontinental, Tag Team and United States titles. In retirement he's managed his pro wrestling/MMA hybrid gym, known as the BattleArts Academy.
Create Content and Get Paid
---