Sara Lee Memorial Fund GoFundMe Launched
All donations to go directly towards Lee's family.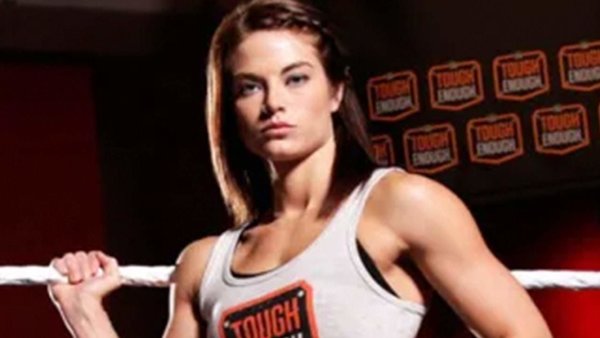 Former WWE NXT star Bull James has launched a GoFundMe for the family of former Tough Enough winner Sara Lee following her passing yesterday.
You can donate here. It had raised $59,000 at time of writing.
On Lee, James said;
We're all shocked and saddened by the sudden death of Tough Enough winner Sara Lee. As her loving husband, Cory, picks up the pieces and continues to raise their 3 children, the last thing anyone in that position wants to be worried about is money and paying for a funeral and everything else that comes along with it. The wrestling community has always been one to come together in the wake of tragedy and this is no different. Every penny raised from this will go directly to Cory and the kids. Thank you all in advance. RIP Sara, you were one of the good ones.
Lee was married to fellow wrestler Cory Weston, better known as Wesley Blake (now Westin Blake) in NXT and WWE. They had three children.
WWE issued a statement, commenting;
WWE is saddened to learn of the passing of Sara Lee. As a former "Tough Enough" winner, Lee served as an inspiration to many in the sports-entertainment world. WWE offers its heartfelt condolences to her family, friends and fans.
Lee won WWE's reality show in 2015 and wrestled several matches on NXT's Florida house show loop in 2016 before she was released.
Everyone at WhatCulture sends their condolences to the family and friends of Sara Lee.
Create Content and Get Paid
---