Sasha Banks Deletes WWE Name From Twitter Handle
Mercedes Varnado going by real name on social media app, but don't panic...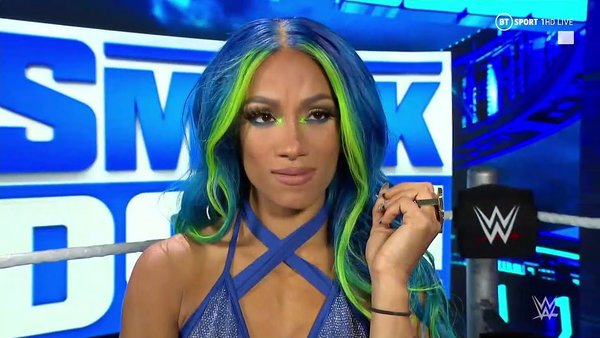 In one of those strange observational stories, Sasha Banks has changed her Twitter handle to delete her WWE monicker and use her real name instead.
Banks, who has not been on WWE television since she and Naomi walked out of Raw more than four months ago, has been increasingly active on Twitter in recent weeks after barely using the social media app for three months.
Wednesday, she changed her Twitter handle from @SashaBanksWWE to her real name, @MercedesVarnado. However, she kept WWE references in her bio, along with Koska Reeves, her character in The Mandalorian. She also continued to reference her character in listing her hometown as "Bo$$ton."
While some immediately began speculating that this change meant that reports of her return to WWE were premature, that itself is really presumptive. Varnado has been using Twitter more recently to post photos of her modeling, including at New York Fashion Week, so it stands to reason that she would want her social media accounts to be broader than just her WWE character.
After all, that's exactly what Sasha Banks is: a character. Whether and whenever she returns to WWE, it's clear that Mercedes is going to continue to act, model and pursue other ventures outside wrestling, so she clearly would want her online presence to reflect the person, not just her WWE persona.