Sasha Banks Wraps First Movie!
The Boss' WWE status remains unknown, but her Hollywood one looks exciting.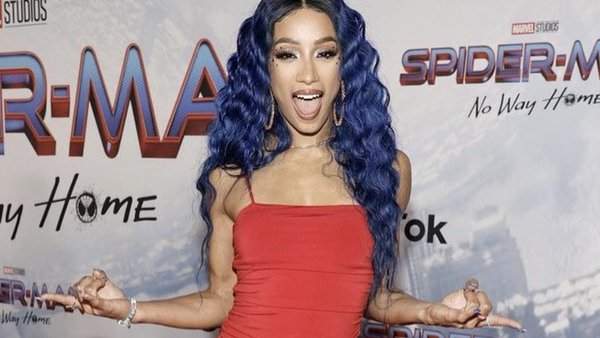 Sasha Banks will soon be seen on the silver screen!
In her own words; "Just wrapped my first movie in #Bosston".
Just wrapped my first movie in #Bosston 🥹😭

— Mercedes Varnado (@MercedesVarnado) December 4, 2022
This may be what she had been referring to in a recent post on her Instagram stories that teased without specifically outlining her future. There, she said;
"As time passes, there's been so much growth, and there's been so much beautiful opportunity, and a journey that I've been loving. But as the time also goes on, the date is coming that I've been waiting for, for the past six months, and I can't wait. But I'm really gonna make most of this November to make all my dreams happen in preparation for this date that I've been waiting for. I'm very excited, and I hope you guys come along for this journey, which I know a lot of you have been with me for so long, so thank you. But I just want to let you know there's going to be something so f*cking crazy coming."
Banks had been spotted in her hometown several times over the last few weeks, adding to strong rumours she'd participate in WWE's Survivor Series WarGames card from the city's TD Garden venue. This wasn't to be, and her position within wrestling in general remains in question following more major steps in the opposite direction.
Banks - real name Mercedes Vernado - made her acting debut as Koska Reeves in Disney's The Mandalorian in back 2020. She was still full time with WWE at that point, but hasn't been a part of the company since electing to leave Monday Night Raw alongside then-Tag Team Championship partner Naomi in May 2022.