Scalpers Struggling To Sell 4,700 Tickets To AEW's TV Debut
Worrying amount of tickets remain on secondary market for TNT's premiere.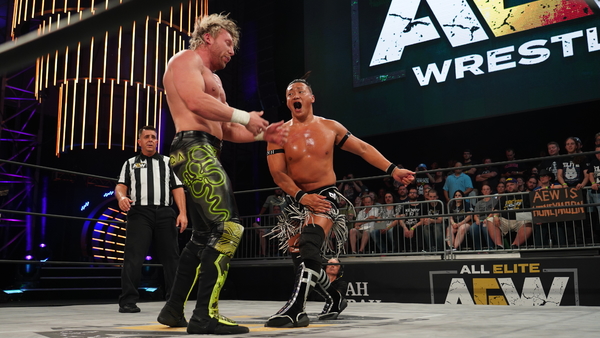 While All Elite Wrestling has been spending the past several weeks hyping their upcoming weekly TNT show and announcing several matches and appearances for its first five episodes, it appears that there's a bit of an issue with the ticket sales for AEW's TNT premiere.
As per Dave Meltzer, there is a huge amount of tickets still available on the secondary market for AEW's October 2nd TNT debut.
Based on the impressive demand for tickets for AEW's previous shows, scalpers swooped in to buy up a large chunk of tickets for AEW's first three TNT episodes. Now while these scalpers have managed to turn a quick buck on the tickets for Boston and Philadelphia – Boston tickets reportedly going for triple that of face value – the trouble is in shifting the tickets for that Washington, D.C. debut episode.
According to Uncle Dave, there are still approximately 4,700 secondary tickets available for AEW's big TNT premiere. So low is demand in the secondary market for tickets to this first TV episode, that some scalpers are offering up tickets for just $8 apiece.
One would have to think that scalpers will get more and more desperate to shift these tickets the closer it gets to October 2nd – but right now, AEW's grand TV debut could look a little less than impressive if 4,700 tickets do not manage to find genuine homes.
Create Content and Get Paid
---