Scott Steiner Banned From WWE Over Incident With Hulk Hogan's Wife
Ugly incident with Hogan's wife.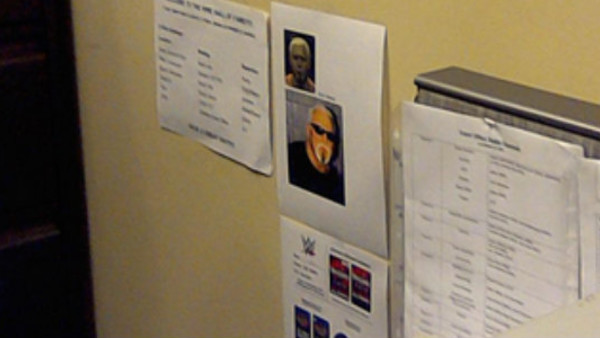 Scott Steiner was banned from attending the WWE Hall Of Fame 2015 due to an incident with Hulk Hogan's wife. The Wrestling Observer Newsletter reports that an "ugly incident" occurred between Steiner and Hogan's wife Jennifer. This was on an airplane and it turned into a huge issue. WWE decided to take action by banning Steiner from WrestleMania festivities. A photo (which you can see above) was placed at security entrances and event teams were put on alert that should Steiner show up he was not to be allowed in at any WWE events. The company wanted to avoid any embarrassing scenes. Steiner has a history of temper tantrums, particularly from his WCW days. His heat with Jennifer is unknown, but he infamously had big problems with Kimberly Page in WCW. He has been described as a bully and has proved to have a vicious tongue in shoot statements about the business. Given Steiner's abysmal run with WWE in 2003 and his heat with other wrestlers, he's unlikely to ever be inducted into the WWE Hall Of Fame. That's a shame, as in the early 90's he really was a fantastic in-ring talent. By the turn of the century he was largely ineffective in the ring, but he was still a huge character in WCW's faltering product.
Create Content and Get Paid
---