Sean 'X-Pac' Waltman Shoots On Hell In A Cell 2019 During WWE Watch Along
WWE Hall of Famer rips into Seth Rollins vs. The Fiend.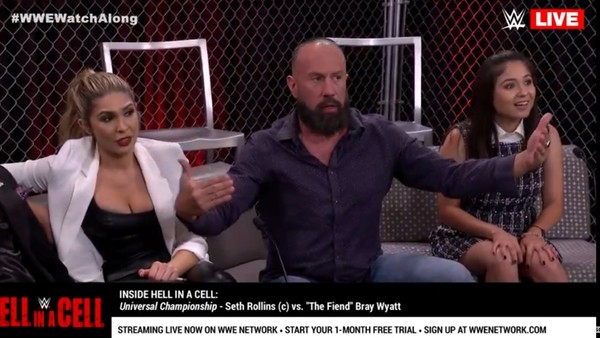 WWE Hell In A Cell 2019 is in the books and its main event is surely destined to go down as an all-time turkey of a match, with Seth Rollins and The Fiend working one of the most disastrous bouts in the stipulation's history.
This take is compounded by the ridiculous finish, which saw Rollins disqualified seemingly for kicking too much *ss, despite the match gimmick, thus preserving his Universal Title reign.
The conclusion was so disastrous it brought huge chants of "AEW," "refund," and "bullsh*t", but the fans weren't the only ones upset with it. Even WWE Hall of Famer Sean 'X-Pac' Waltman shot on the outcome during the WWE Watch Along steam.
"I know you might not have me back for one of these," the former 1-2-3 Kid said, "but how the hell do you get disqualified in a Hell In A Cell match?!".
He's got a point.
Much respect to Waltman for not toeing the company line and calling the outcome as he saw it. It's extremely unusual to hear somebody going rogue on WWE programming, even on Watch Along, though it's probably safe to assume that he might not be invited back.