Seth Rollins Gets Super Personal With Matt Riddle, Mentions Divorce On WWE Raw
Matt Riddle vs. Seth Rollins reaches a new level of vitriol ahead of WWE Clash at the Castle.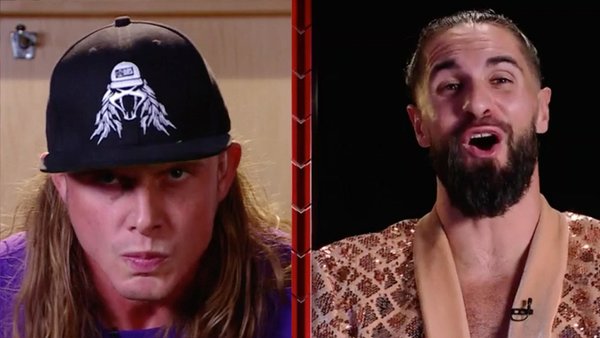 The Seth Rollins vs. Matt Riddle rivalry escalated to a new level of hatred on last night's WWE Raw, as Rollins got extremely personal with his enemy ahead of Clash at the Castle (3 September), sparking an angry response from the babyface.
Riddle and Rollins conducted a split-screen interview comprising the final stage of the build to their match at the Cardiff, Wales premium live event. Things were relatively straightforward for the first few minutes, with the duo trading barbs back and forth - until Riddle made the mistake of bringing family into it.
The former UFC fighter quipped that Becky Lynch was the only man in Seth's marriage. Cue: Rollins going nuclear on Riddle, saying that he couldn't talk about Matt's family because his wife divorced him, took his kids, and left.
Now, "they don't want to see your b*tch ass anymore."
Riddle, furious, demanded to know where Rollins was. "I'm not going to beat you up, I'm going to f*ck you up," he said, before leaving the scene. That last line meant announcer Jimmy Smith was forced to apologise for the language.
WWE is yet to attach a stipulation to Riddle vs. Rollins, though this promo ensures it'll be one of the most intense things on Clash at the Castle.