Seth Rollins Shoots On "Underselling" WWE's New World Title
Reigning WWE World Heavyweight Champion and top Raw star Seth Rollins speaks.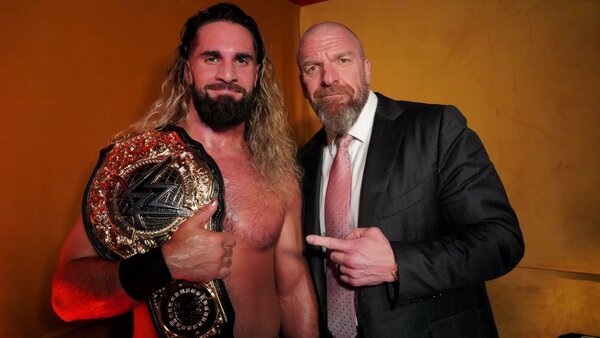 Seth Rollins thinks calling WWE's new World Heavyweight Championship "a workrate title" is "underselling" the belt's importance.
The reigning champ told Mark Andrews on the 'My Love Letter To Wrestling' podcast that he's wary of giving the strap that tag too early. Also, as Seth pointed out during the interview, WWE felt the need to create the new title because they "have one champion that's not around very much".
Of course, Rollins is talking about one Roman Reigns.
Splitting time between Raw and SmackDown became problematic for Roman, especially on a reduced schedule. As a result, WWE's flagship show missed out more often than not. Seth wants to fill that void, but doesn't want to be called the company's "workrate champion".
He suggested that every single corner of WWE's roster is "chock full of talent", so it'd be unfair to label just one division. Besides, the Intercontinental Title is generally considered a "workrate" belt - that's even more true now GUNTHER holds the thing.
Rollins says he's determined to build the World Heavyweight Championship up and make it just as important as any other title in WWE.