Shaq Blames WWE For Cancellation Of Proposed Big Show Match
WrestleMania 33 showdown with Show fell through because of company dragging their heels...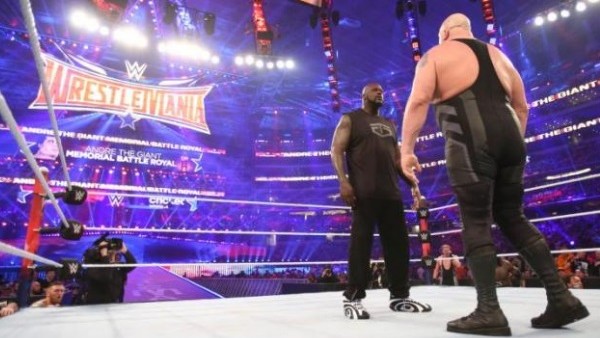 NBA great and actor Shaquille O'Neal has blamed WWE for failing to come through on his proposed WrestleMania 33 match against The Big Show.
Speaking via his podcast this week, the former basketball player said it wasn't his fault that the 'Mania showdown didn't happen as planned on April 2 of this year, and pointed to WWE's stalling as the reason why he wasn't in Orlando.
Both men had sown the seeds for a one-on-one match at WrestleMania 32 last year, but it wasn't destined to happen even though there was extensive media chatter and the pair dissed one another regularly during interviews throughout 2016.
Shaq says WWE are to blame, because they kept changing the deal. The singles match O'Neal was expecting was even switched to a 3-on-3 affair at one point, all before WWE informed Shaq that the match had been cancelled outright. It was only when the ex-Los Angeles Lakers star decided to make other plans that WWE came back to him again.
By then, it was too late, and Shaq informed the company that he "wasn't going to do it", because "they messed up" and had been dragging their heels.
Create Content and Get Paid
---