Shawn Michaels On WWE's Recruitment Strategy: "Nothing Is Off The Table"
The Heartbreak Kid has been addressing what sort of talent WWE is keeping an eye on.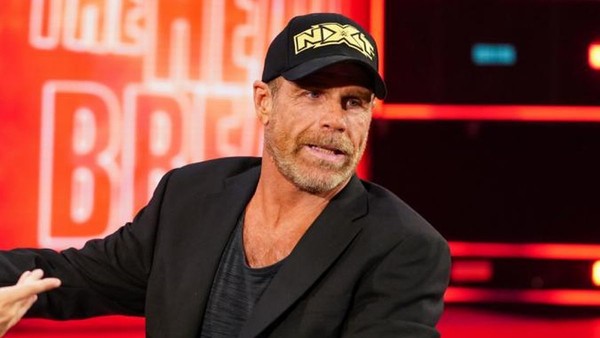 Despite some being under the belief that WWE is solely interested in bringing college athletes with zero wrestling experience to the Performance Center, Shawn Michaels has reiterated that "nothing is off the table" when it comes to prospective signees.
Speaking to MySanAntonio.com (via Wrestling Inc.), the Heartbreak Kid detailed:
"We are still reaching out to other people with experience that have wrestled on the independent scene or been out in Japan or in other companies. That is something NXT will continue to do in the future. Nothing is off the table. We simply want to continue to find people that are just as passionate about the WWE product as we are."
Nowadays the company's Senior Vice President of Talent Development Creative, Michaels did praise the in-built "grind" and determination that so many college athletes possess, and he likewise namedropped Bron Breakker, Tony D'Angelo and Tiffany Stratton as talents who he is particularly proud of for how they've handled having to "learn on live television for the last 12 months".
Of course, under Vince McMahon's stewardship, there were plentiful reports that WWE had no interest in signing established independent talent, with the focus being solely on bringing in young, inexperienced athletes who the company could mould to be the traditional WWE Superstar. If anything, it seemed as if experience elsewhere was a hinderance.
With McMahon now out of the picture, it looks as if the WWE recruitment strategy has a vastly more open-minded approach to who we may see come through the doors of the PC in the future.