Sheamus Credits Cesaro With Saving His WWE Career
Sheamus showered his former tag team partner in The Bar with praise in a new interview...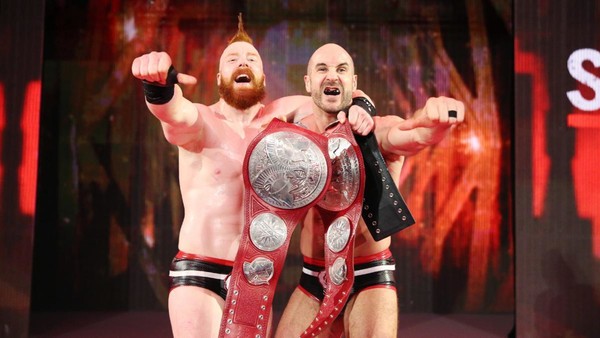 Sheamus has claimed that if it wasn't for Cesaro, he might not still be in WWE today.
Speaking to Sports Illustrated's Justin Barrasso for an editorial on the Swiss Superman, Sheamus said that feuding and teaming with Cesaro from 2016 onwards helped him immensely, as he didn't know where his career was going at the time:-
"If it wasn't for him, I don't know if I'd still be in WWE. I'd just finished with League of Nations, which didn't work, and I didn't know where I was going. Cesaro had just come back from a shoulder injury, and he didn't know where he was going. Then they put us in the best of seven. By the time we'd wrestled twice, it felt like people were already over it. But we tried to do something different with our fights, and it won the crowd over. We knew each other before we teamed together in the Bar, and we were always cordial to one another, but now we're brothers. He helped me improve my ring work and relax a whole lot more in the ring. I wouldn't be where I am right now without him."
The Bar came together after Sheamus and Cesaro's Best of 7 series finished in a 3-3 tie, as the duo fought to a no-contest in their final bout at Clash of Champions 2016. A highly successful tag run followed, with the duo scoring five separate title runs across Raw and SmackDown, before quietly breaking up when Sheamus was forced to take time off in April 2019.
Sheamus returned to WWE television later that year. He was transferred to Raw as part of October 2020's WWE Draft and is currently feuding with Drew McIntyre, who defeated him on last night's show.
Create Content and Get Paid
---