Sheamus Reveals Who REALLY Created WWE's League Of Nations Faction
"We were literally booked to build Roman."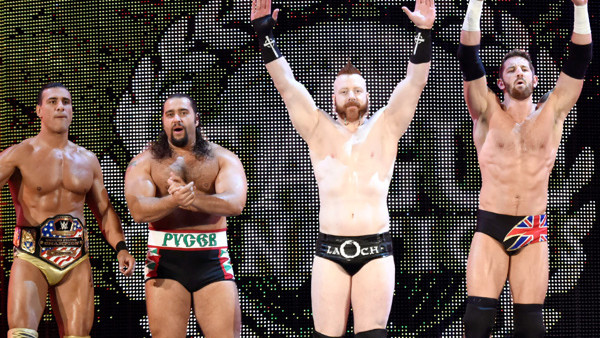 Sheamus appeared on old pal Rusev's YouTube channel and revealed that it was Jamie Noble (of all people) who originally came up with the League Of Nations group in WWE.
Noble told Sheamus backstage at Raw in 2016 that he found the thought "hilarious". When the Irishman then asked what the long-term plan would be for this new faction, Noble was stumped, and so were other WWE creative minds.
Alarm bells started ringing in Sheamus' ears.
It didn't sit well with Sheamus, Rusev, Wade Barrett or Alberto Del Rio that their first assignment was putting Roman Reigns over in a four-on-one handicap match either. That told the quartet that they wouldn't be taken as seriously as other factions like The Shield or Wyatt Family.
Sheamus admitted on Rusev's live stream that the League Of Nations only existed to bolster Reigns' chances of becoming WWE's top babyface. That was the extent of thought and planning the company put into them as a collective, and that left the foursome scrambling for relevancy.
By the time they'd split, Sheamus could only look at his peers and say, "I'm glad that's over".
Quite.
Create Content and Get Paid
---