Sheamus Tells Conor McGregor That WWE Life Is "More Physical" Than UFC
WWE Raw star Sheamus talks Conor McGregor - says pro wrestling is physically tougher than UFC.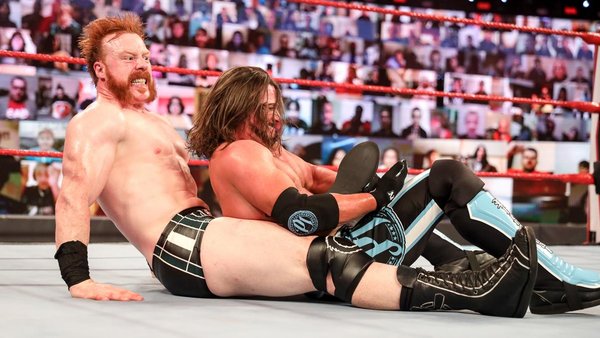 Pro wrestling is "more physical" and "more competitive" than MMA.
That's the opinion of WWE's Sheamus, at least. During an interview with Digital Spy, the Irishman discussed the chances of countryman Conor McGregor coming into his domain and defended the "crazy" world he works in. That's when Sheamus went on to say that WWE is a tougher gig than UFC.
Is the big man angling for a fight with Conor, or something?
The WWE star pointed out that pro wrestlers put their bodies through hell each and every week. Meanwhile, he says, UFC's finest fight "once a year or twice a year". To Sheamus, there's just no comparison - he did note that he'd "probably get slated online" for his comments.
There was surely a bit of tongue-in-cheek to Sheamus' words. He closed the interview by saying that he'd have no problem with stepping into the ring against McGregor, and added that Conor "might get couple of slaps he's not used to" if he ever does.
Sheamus vs. Conor McGregor in WWE. Is that something you'd pay to see, or would you rather see McGregor go up against someone else?
Create Content and Get Paid
---