Shotzi Reponds To Vile Online Hate Following WWE Money In The Bank 2022
WWE SmackDown star receives ugly responses to Money In The Bank 2022 showing.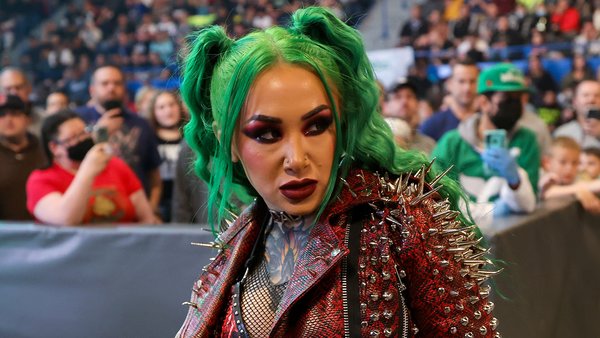 The uglier side of social media put Shotzi in its crosshairs following WWE Money In The Bank 2022, where the SmackDown wrestler competed in the eponymous women's ladder match.
Shotzi's performance wasn't without error, unfortunately. One moment saw her stumble backwards while Alexa Bliss was on her shoulders, causing both women to fall into a tumbling ladder. In another, she slipped when attempting to run up a ladder and into Raquel Rodriguez.
But mistakes happen. Wrestlers have an incredibly difficult job. The time to move on from it was the moment it became clear that nobody had been hurt, including Shotzi herself.
This would be the rational response. Sadly, the grass-averse "fan" colony obsessed with tearing wrestlers apart for botches isn't so rational. Shotzi, according to her latest Twitter post, was bombarded with calls for her job (and worse) following the 2 July premium live event.
Shotzi posted the following on Monday, saying that she had some friends wipe her tears away, slap her in the face, and remind her who she is following the ugly response:-
Happy 4th suckers! ? pic.twitter.com/o6YYSMXDBb

— Shotzi (@ShotziWWE) July 4, 2022
A typically defiant reply, albeit one that shouldn't need to be said. The most important thing, again, is that nobody was hurt.