Should WWE Bring Back This Crazy WCW Gimmick Match?
WWE Hall Of Famer Booker T thinks the company should revisit one of WCW's wackiest ideas.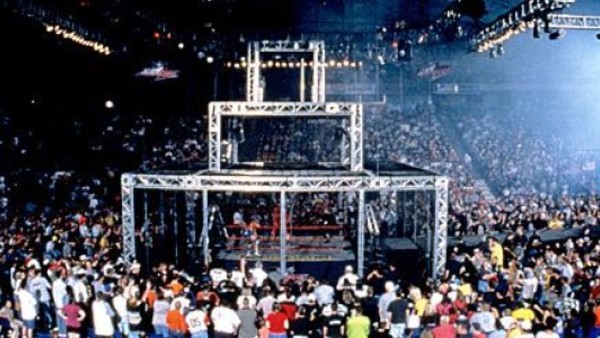 Booker T believes WWE should seriously consider bringing back WCW's wacky triple cage, because the legend thinks Triple H and company "can make it work".
The three-tier cage debuted as part of the critically-panned 'Ready To Rumble' movie in 2000, but did also show up on the promotion's Slamboree pay-per-view that same year. However, actor David Arquette went into that match as reigning WCW World Champ, so opponents like DDP and Jeff Jarrett were up against it from the off.
WCW tried the triple cage a few more times after that, but it never caught on.
Booker told listeners on his 'Hall Of Fame' podcast that he'd "love to see it" make a grand return. The icon also thinks WWE has "the budget and the manpower to actually be able to secure something like that". Continuing, Book added that the three-decked cage "looked awesome".
WWE has already revisited old NWA/WCW gimmicks like the much-loved War Games idea. Would Triple H be willing to go one step further and dip into the Atlanta bag of tricks again? If so, would he even think to pull out the triple cage?
Booker T wants to see it.