Sin Cara Released By WWE
Company grants masked superstar his release.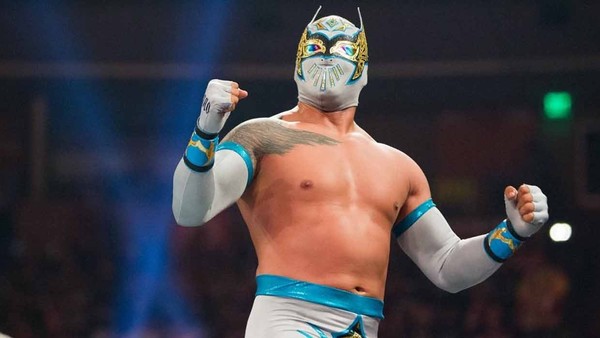 Sin Cara has been released by WWE, the company's official website confirmed today.
A short statement read:
"WWE has come to terms on the release of Sin Cara. WWE wishes him all the best in his future endeavors."
The masked superstar had earlier Tweeted that he'd been allowed to leave the promotion:
"As of today, I have been granted my release from WWE. Thank you WWE Universe; it has been an amazing adventure."
At the start of last month, the Lucha Dragon asked for his release from the company, noting on Twitter:
"I'm so grateful for the opportunity I was given. However, I've noticed that I'm trapped in a place where I'm not valued as an athlete or talent."
Sin Cara, real name Jorge Arias, signed for WWE back in 2009, where he performed under the name Hunico alongside Camacho (today known as Tanga Loa). When the original Sin Cara, Luis Urive, was let go by the company, Arias assumed the mask as the second incarnation.
As part of the Lucha Dragons, Sin Cara achieved NXT Tag Team success with Kalisto, but for the most part has struggled to find opportunities on the main roster. He was most recently involved in a feud opposite Andrade, which came to a sudden halt when the performer requested his release on 11 November.
The man without a face is now without a job, though no doubt there'll be a host of offers coming down the phone in the next few days. Though there is no definite word on Arias' next move, it's understood Combate Americas have their eye on him in a commentary role.
Create Content and Get Paid
---