Snoop Dogg For WWE Hall Of Fame?
This year's celebrity induction could be the American rapper and actor.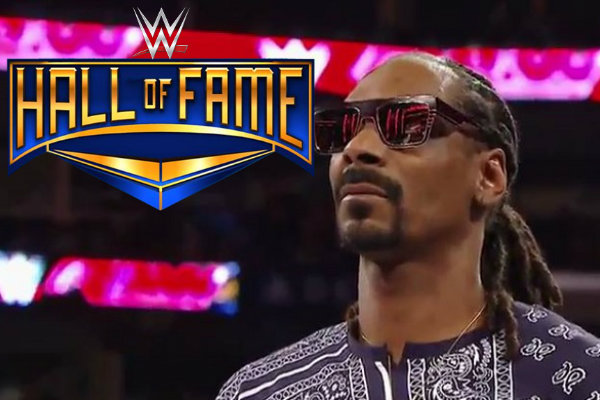 Jim Ross speculated on his podcast this week that Snoop Dogg could be this year's celebrity inductee into the WWE Hall Of Fame. The former WWE commentator said he had heard it through the grapevine, but didn't know for sure if the rumour was true. The story has also been picked up by Dave Meltzer in the Wrestling Observer Newsletter. "It hasn't been announced yet and obviously this would be late stuff if it happens since it wasn't in the magazine, the WWE was looking at putting together deals to get Snoop Dogg into the WWE Hall of Fame." Dogg is a long time fan and friend of the company. He hosted Raw back in 2009, and has made other cameo appearances. He's also the cousin of Sasha Banks.
Grahame's Take
From WWE's business point of view, the whole point of the Hall Of Fame is to sell tickets, attain Network viewers, and pull in mainstream interest. That's why Snoop Dogg makes sense for this spot. He's a globally known celebrity, unlike Regis Philbin who we exclusively revealed several weeks ago was originally set for the Hall Of Fame. https://www.youtube.com/watch?v=TkbznhReHVI It would also be nice to have him in Dallas to see Sasha Banks win the Divas Title. Maybe they'll even tie him in with that match, giving him the opportunity to celebrate with his cousin and perhaps she would induct him?