Snoop Dogg In WWE Dogghouse Over AEW Dynamite Appearance
Bow wow wow yippie yo yippie yay, Snoop Dogg probably doesn't give a f*ck today.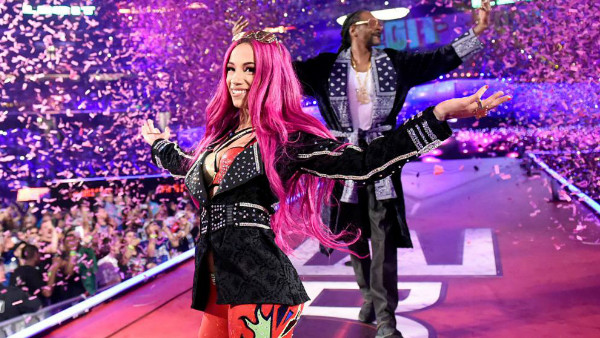 The legendary rapper and WWE Hall of Famer Snoop Dogg has something of a relationship with WWE, but as a fabulously shameless entrepreneur, he kind of has something of a relationship with a lot of places that will pay him lots of money.
He rapped his cousin Sasha Banks to the ring at WrestleMania 32, and raps over her most recent theme. He also, in a quintessentially 2020 development, partnered up with the Undertaker for a limited run on a merchandise collaboration utterly unforgivable for the lack of a a Graveyard Doggs pun.
After lighting up social media following his high banter commentary call of the Mike Tyson Vs. Roy Jones Jr. exhibition fight, his work has attracted the advances of All Elite Wrestling. It was revealed on this week's Dynamite that he will make a guest appearance on the January 6 New Year's Bash in an as yet undetermined capacity.
Because of course it has, his decision has drawn the ire of WWE. Per Bryan Alvarez on Wrestling Observer Radio, "there are people in WWE very upset that Snoop is appearing on this show".
The man inducted into the Celebrity Wing as a publicity stunt is hardly the Undertaker. There's no real sense of or need for loyalty there.
It is also incredibly unlikely that he will give half a sh*t.