Sonya Deville Arrested On Firearm Charge, WWE Reacts
Sonya Deville is working to get her charge thrown out after New Jersey arrest.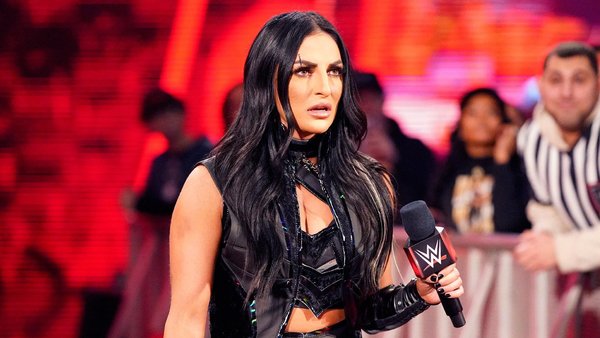 WWE's Sonya Deville has been arrested in New Jersey, with officers of the Atlantic City Police Department finding a firearm in Deville's vehicle at the Borgata Hotel, Casino, and Spa.
This is according to TMZ Sports and Fightful's Sean Ross Sapp. According to the PD, Deville cooperated with Borgata Hotel security and admitted to owning the handgun found in her vehicle. Though she has a permit to carry the weapon in Florida, it wasn't valid in New Jersey.
The incident occurred on 19 February. A valet found the weapon in Deville's glove compartment and called the police.
Deville was arrested and charged with one count of unlawful weapon possession, handgun without a permit. Sources close to the WWE star have indicated that she acquired the weapon for personal protection after her home invasion and attempted kidnapping in 2020. She is due in court later this month, though Sapp has indicated Sonya is working on getting the charge thrown out:-
Fightful has learned Sonya Deville was arrested in New Jersey recently for having a firearm in her vehicle.

She has a permit in Florida, but it wasn't valid in NJ.She's in the process of getting it thrown out, and we're told she started carrying after the home invasion. pic.twitter.com/aChRZaQrOH

— Sean Ross Sapp of Fightful.com (@SeanRossSapp) March 1, 2023
Additionally, Sapp reports that there is no heat on Sonya within WWE. The promotion is understanding of her decision to protect herself following the home invasion:-
Sources indicated that Sonya was celebrating with her fiancee, and the gun was in their vehicle as it was being valeted.

WWE sources indicated there was no heat on Sonya Deville, as they understand why she would want to protect herself following the stalker/home invasion… https://t.co/j9hoFWigLc

— Sean Ross Sapp of Fightful.com (@SeanRossSapp) March 1, 2023
Deville took time away from WWE following the harrowing August 2020 incident, in which a male entered her Florida home in an attempted kidnapping. The perpetrator was charged with aggravated stalking, armed burglary of a dwelling, attempted armed kidnapping, and criminal mischief, with Deville granted a temporary injunction against "stalking violence."