Stephanie McMahon Leaves WWE
Shock news breaks overnight regarding Stephanie's temporary exit from the company.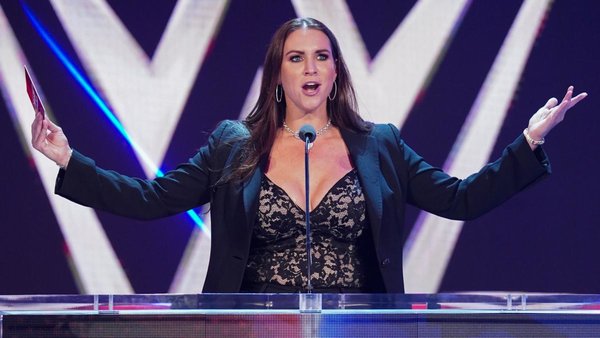 In shocking news that has slapped the wrestling fandom across the face, Stephanie McMahon took to Twitter last night announcing that she has taken a leave of absence from WWE.
As of tomorrow, I am taking a leave of absence from the majority of my responsibilities at WWE. WWE is a lifelong legacy for me and I look forward to returning to the company that I love after taking this time to focus on my family.

— Stephanie McMahon (@StephMcMahon) May 19, 2022
Stephanie was a divisive performer in WWE's modern history, drawing criticism for her role as a tyrannical authority figure unwilling, in the minds of some fans, to sell for her various rivals. As the Chief Brand Officer of the company, however, her instrumental role in marketing WWE as a sponsor-friendly, rights fee-generating TV property goes vastly under-mentioned. WWE is at its most profitable period in the entire history of the company, and while Stephanie drew mocking laughter for various quotes - saying WWE is "no different" to Shakespeare at Fortune's Most Powerful Women Next Gen Summit, saying the quiet part loud when tweeting that "philanthropy is the future of marketing" - WWE isn't what it is now, in an incredible financial position, without Steph's drive to get it there.
This description is written in the past tense, which, strictly, is in accurate - despite some dots being connected to certain quotes made by Vince McMahon's recent appearance on the Pat Mcafee show.
McMahon maintains in her tweet that she looks forward to one day returning to the company.