Stephanie McMahon Resigns From WWE With Immediate Effect
Vince McMahon's WWE return has officially led to Stephanie's departure.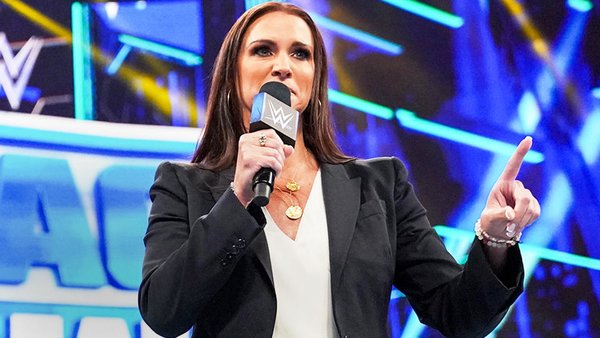 Stephanie McMahon has formally announced her resignation as WWE chairwoman and co-CEO.
This comes amidst recent news that her father Vince has returned the company. Posting via Twitter, Stephanie said that she had originally taken leave from WWE "about 8 months ago". However, due to an investigation into her dad's sexual misconduct charges and his subsequent hasty retirement, Steph had quickly pivoted to help run the business alongside her husband Triple H and fellow CEO Nick Khan.
Now, with Vince coming back, Stephanie has decided to "leave and take it one step further" by officially resigning from her role(s) within the promotion. This is clearly massive news, and already has numerous media outlets (and fans alike) speculating on what's coming next in the seemingly ever-changing world of WWE.
For Steph, this resignation means "cheering on" WWE "from the other side" as "a fan". She signed off with the now-standard, "Then. Now. Forever. Together." slogan, but said she believes the organisation is in strong hands with her father's return, Triple H and Khan.
Stephanie also revealed that Vince would be returning "as Executive Chair and leading an exciting process regarding strategic alternatives".