Sting Retiring In 2023?
The 63-year-old 'Icon' that can still go sounds set to call it a day later this year.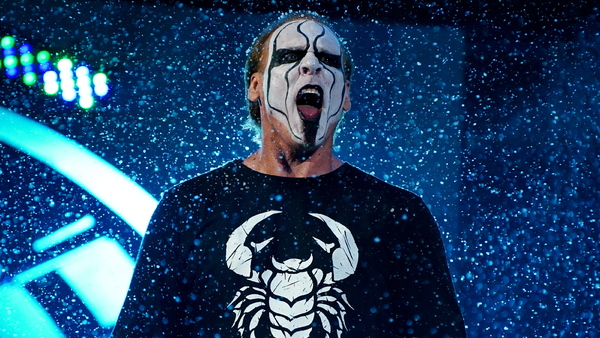 Sting may finally hang his boots up in 2023.
Speaking at length to D Magazine, The 63-year-old suggested his current contract would be his last, noting that;
"Whatever I do, I want wrestling fans to say, 'That was incredible,'" he says. "I don't want them to walk away going, 'That was embarrassing.' I just want it to be a great memory and then to just finally, once and for all, say, 'Adios.'"
The article added;
"His wife worries. So do some of his friends. But they're also curious. They, too, wonder how Sting's story ends...[he] knows only that it's soon. His deal with AEW expires sometime this year; he won't say exactly when. When it ends, so will his time behind the face paint."
Obviously plans and minds change in wrestling all the time, but the implication here remains that retirement could be on the cards. But it wouldn't be the first time for 'The Stinger' - he formally closed the door on wrestling during his 2016 Hall Of Fame speech following injuries sustained against Seth Rollins in 2015. After a seven and a half year absence, he returned to the ring in All Elite wrestling, and has since wrestled 13 times over two years for the group.