Sting Reveals Almost Signing With WWE To Face Steve Austin
The Stinger almost signed with WWE in 2003 for epic feud.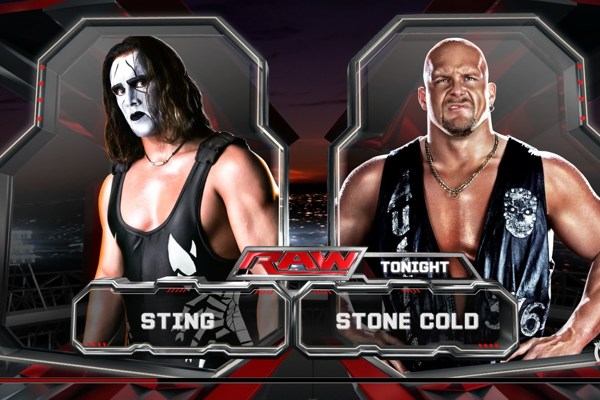 A new book about the
WWE Attitude Era
was released earlier this month and former WCW Champion Sting was one of the big names interviewed for it. In the book, he revealed a little known tidbit that he nearly signed with WWE in 2003 for a potential feud with "Stone Cold" Steve Austin.
€œI had been negotiating with Vince , and one of the ideas was for me to debut at the end of WrestleMania XIX and confront 'Stone Cold' Steve Austin. Negotiations fell apart and it never happened, but it makes you wonder, €˜What if?€™ That was one of the times I was talking with Vince, and it would€™ve been an incredible night that would€™ve translated into some major, major rivalries and match-ups for years to come.€
Austin admitted that he had no idea Sting was close to signing at that point, but it would've been a moment for the ages. He added that it's too bad it never happened. The two worked together quite a bit in WCW in the early 1990s when Sting was a top face and Austin was a heel on the rise. Of course, it was in the late 1990s when Austin became the biggest name in wrestling when he got to WWE. https://www.youtube.com/watch?v=Xc3R5LpRHic WrestleMania 19 was in 2003 when Sting was 44 years old. That sounds pretty old although he wrestled on a fairly regular schedule with TNA into his 50s, so he still could have put in a few good years as a regular for WWE. There's no question that he could have done well while in WWE if they booked him like a main event level performer that he was. As for Austin, his last match was at WrestleMania 19 when he lost to The Rock. When Sting was negotiating with McMahon, they likely didn't know that Austin was about to retire because Austin kept that to himself when he realize he just physically couldn't do it anymore. Austin remained a regular performer on camera after WrestleMania 19 for most of the next year. When Sting looks back on his career, he should be proud of everything he's accomplished as well as his ability to provide for his family because he's a millionaire. However, he definitely should think "what if" about a potential WWE run because if he did that it would have meant so much more for his career.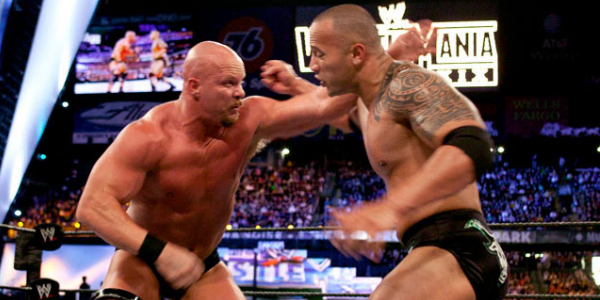 It would be really interesting to hear Vince McMahon's opinion on what he had planned for them because Austin was a face and Sting was a face. If they turned Sting heel it really wouldn't have worked well at all. Austin already had a face run that failed two years earlier. Maybe the thinking was that it would have been such a huge draw as a match that WWE figured they would have him battle with Austin right away. At least Sting had one match in WWE this year. Will he have more? Nobody really knows for sure although it does seem likely. It's just too bad it didn't happen in 2003 when he could have worked for WWE more often.