Sting Reveals Undertaker's Lack Of Interest In A Dream Match Against Him
Is this the reason why the long-anticipated bout between the two icons never took place?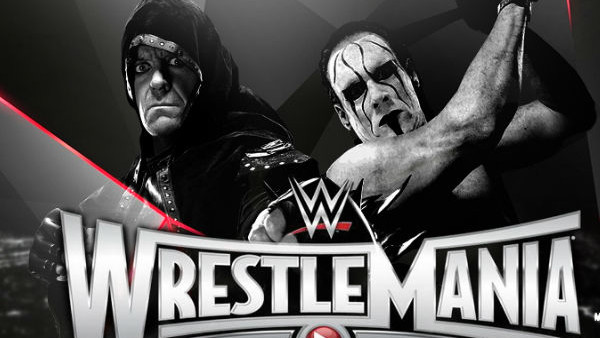 While it may have been near the top of many fans' dream match lists since the mid-1990s, it seems that at least one of the players wasn't as excited at the prospect as we were.
The Undertaker and Sting were special. Two of the very few performers who managed to remain loyal throughout the tumultuous Monday Night War, they were the wrestlers most heavily identified with their respective brands. Since leaving WCW as 'Mean' Mark Callous and adopting the 'Deadman' gimmick in the early 1990s, Taker never looked back nor did he entertain offers to jump ship, much the same way 'The Stinger' remained loyal to the company that made him a star after joining in the merger with Bill Watts' UWF.
It was the fact that both men were viewed as the icons of the major promotions, as well as the seemingly perfect pairing of their dark, vengeful characters that had the majority of wrestling fans calling for a dream showdown between the two. While it once seemed unlikely, Sting's surprising appearance in WWE in 2014 had most of us thinking we'd finally get to see the elusive bout, possibly at a WrestleMania.
Sting himself has been very outspoken about his desire for a match with WWE's 'Phenom', but according to his recent interview with Al Arabiya while promoting WWE 2K18, injuries and potential retirements aren't the only thing preventing the match from taking place. Apparently The Undertaker had and still has very little interest in stepping inside the squared circle with him:
Al Arabiya: If 'Taker calls you up tomorrow, do you do the match or do you say no?
Sting: [Laughs] He's not going to call me tomorrow.
Al Arabiya: Have you two talked about that match over the years? Is that something that's ever come up between the two of you?
Sting: We've had a brief conversation, and I just told him, I said, man, I just always wanted to have that match. It wasn't necessarily reciprocated so I'm not sure where he stands or if he had any interest at all, to be quite honest. But I did. I don't mind saying.
While it'd be nice to get The Undertaker's side of the story, Sting makes it sound pretty clear that 'Taker just wan't feeling a clash between the two. Maybe he felt that at their advanced age they wouldn't be able to live up the immense hype that would surely accompany the match? Whatever the reason, it's time to close the door on this one.
Create Content and Get Paid
---