Stone Cold Steve Austin On His WWE Future: "My Days In The Ring Are Done"
'The Rattlesnake' on wrestling again, and his potential involvement WWE WrestleMania 39.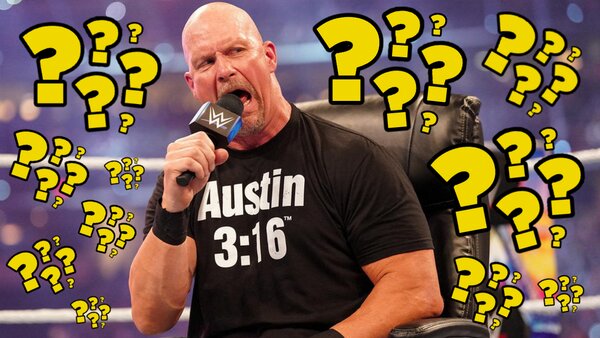 Stone Cold Steve Austin has ruled out wrestling again, and hasn't been contacted about working WrestleMania 39.
'The Rattlesnake' confirmed as much during an interview NBC Los Angeles, saying that (h/t Wrestling Observer);
"Coming back to do something from time to time is fine, because I love my relationship with WWE, but my days in the ring are done. Although, I did do the main event at WrestleMania last year in Dallas but that was kind of a fluke and we pulled it off," he said. "It's good to be back and see some of the faces, but I've been gone for a long time and I do not miss it."
The 58-year-old added that he hadn't been spoken to about a WrestleMania 39 position, but added the usual "anything can happen" wrestler caveat.
The aforementioned WrestleMania 38 main event against Kevin Owens was something of a revelation, with both promotion and performer cagily promoting his appearance as nothing more than a "KO Show" special guest. Conversation turned to confrontation, and the two had a deliriously entertaining No Holds Barred match to headline the critically acclaimed Night One card.
This resulted in many assuming he'd potentially work something physical at this year's show, amidst rumours throughout the year that the two sides had at least come together on possibilities. 'The Show Of Shows' itself will probably be when we find out if an arrangement was made.