SummerSlam By The Numbers WWE DON'T Want You To Remember
80,000 > 92,000.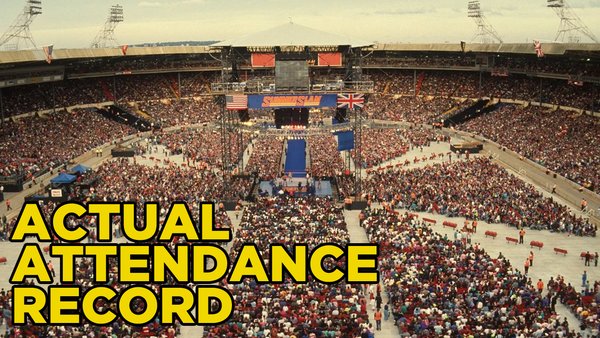 Though they don't always play the numbers game quite as enthusiastically as they do around Royal Rumble season, WWE nevertheless wheel out all the relevant stats and records in a bid to promote each of their monthly (and now apparently weekly) pay-per-views. This is particularly true in the case of the Big Four; as the most tenured events on the calendar, there are oodles of digits just waiting to highlight their historical significance.
SummerSlam obviously falls under this purview. What's essentially a regular show with beefed up ceremony, though not enough to eclipse WrestleMania, doesn't necessarily lend itself to fascinating figures, but we're still prone to hear them. And you can hardly blame WWE: the most effective tool left in their promotional arsenal is a history which just about retains some element of nostalgic fondness for fans jaded by the starless, Saudi-funded era.
So we learn that SummerSlam is an institution that's been running for over thirty minutes, one that's attracted over a million punters through the doors to watch it. What we don't learn, is that that number won't be added to this year, even though it's readily apparent. This is one of the few statistics WWE won't promote about SummerSlam - including a few genuine records which, in regular circumstances, they'd never shut up about.
9. 2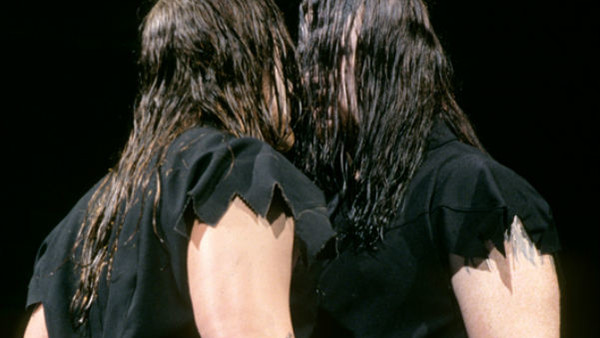 Context is everything in wrestling. Perhaps had Bret and Owen's thirty-plus minute war of sibling supremacy in the steel blue cage at SummerSlam '94 closed the show, Dave Meltzer would have seen fit to award it his coveted five stars. As it happens, the all-time classic played second fiddle to a much maligned main event that was death, doubled.
Two: that's the number of Undertakers who shambled out for the pay-per-view's closer, the culmination of a corny angle in which 'Taker, having died at Royal Rumble '94 (yes), was apparently exhumed by Ted DiBiase. Something was a bit off about The Million Dollar Deadman though - mostly that he was about three inches shorter and had a different face.
That face came face to face - almost - with the real deal in SummerSlam's actual closer, eight minutes of putrefied rot in which both Undertakers, sadly mirroring one another, lurched like sloths through wet cement. Believe it or not, this didn't hit Meltzer's five star limit either.