Surprise Star Was Originally Meant To Run Over Steve Austin At WWE Survivor Series 1999
Rather than Rikishi doing it for the Rock, THIS grappler was once mooted to be Austin's attacker.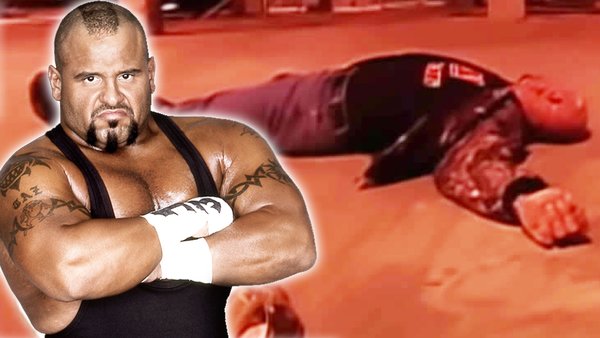 Oh, how things could've been so very, very different...
Speaking during an appearance on The Ariel Helwani Show (via WrestlingNews.co), former WWE head writer Brian Gerwitz has revealed that there was once a plan in place for Taz to be the person responsible for hitting Steve Austin with a car back at Survivor Series 1999.
At that PPV, Stone Cold was set to partake in a triple threat match alongside the Rock for the WWE Championship then held by Triple H. Due to needing time off to address neck and spinal issues, Austin was written off TV prior to that match taking place. As such, the Survivor Series show saw the Bionic Redneck mowed down by a car driven by a mystery assailant.
In Austin's place, Big Show would replace the Texan and end up winning the WWE Title that night.
When the Texas Rattlesnake returned to WWE TV ten months later, he was soon on the hunt to decipher the mystery of who had ran him over back at Survivor Series. While Show and Billy Gunn were a couple of the names teased as being the driver, it would eventually be revealed that Rikishi was the man driving the car on that fateful November '99 night. Not just that, but it would soon likewise be shown how the Samoan carried out this act under the orders of Triple H.
As Gerwitz detailed during his chat with Ariel Helwani, though, there was at one point plans to have Taz be responsible for this attack on Austin.
"I remember at one point Vince looked at me and was, like, 'Taz'. At one point, it was gonna be Taz. Okay, great, let's make it Taz. Then, you know, for whatever reason, the next week it's someone different. I wouldn't call that necessarily a success. Rikishi is a Hall of Fame performer, but he's likeable and a natural babyface, and people want to like him. Sometimes you just don't know until you try. Then, ultimately, it was Rikishi but Triple H was behind it all along and, you know, it went back to the natural order of things."
Of course, Taz had made his company debut during the time that Stone Cold was on the shelf. Famously, the Human Suplex Machine was a surprise opponent for Kurt Angle at the 2000 Royal Rumble, arriving to a ferocious Madison Square Garden pop and quickly choking out the then-undefeated Olympic Hero.
Sadly, it didn't take long until Taz - obviously now stylised as Tazz - was embroiled in a rivalry with Jim Ross and Jerry Lawler, and would then become part of the regular Hardcore Title fodder. If the ECW icon could've followed that dominant victory over Angle up with a solid few months of decimation, then be revealed as Austin's attacker, one can't help but imagine what could've been for the Red Hook native's WWE career.
Create Content and Get Paid
---